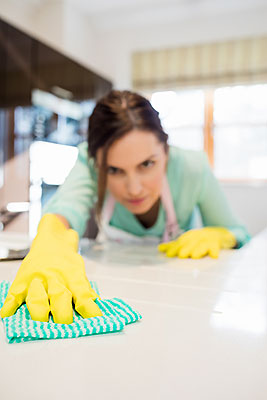 Don't get frustrated if most of the time you are not into a cleaning mood. Whatever the reason for that, we are here to help! Our company is located in Vauxhall and we are the leaders in providing the utmost cleaning services for your home.
Simply specify your needs and requirements and we will waste no time dealing with all household chores. Our experienced and well-trained employees can do everything-vacuuming, dusting, mopping, cleaning windows, sanitizing kitchens, disinfecting baths. Even the tiniest cleaning chores will not be overlooked but handled with great care and attention. We value our clients' time and we promise that our team will start and finish work on time and your place will be spotless as never before. Our workers are competent enough to meet the high standards of the company and will surely exceed your expectations.
We have years of experience in providing house cleaning services and we could proudly say we are the experts to trust in Vauxhall. We have gained considerable knowledge in the field and proved to be able to meet our clients' high standards and demands.
We never fail in keeping our promises and what we have promised our customers is quick, efficient and precise work at affordable costs.
Contact us via email or telephone:
You can benefit from our various packages and discounts and hire us on weekly, biweekly or monthly basis. Not only will your have your home in pristine state but will also spare yourself all the efforts trying to handle multiple tasks.
And another plus- our regular packages give you the option to have a cleaner of your own preference taking care of your home.
In order to make things even more convenient to you we can adjust to your schedule and clean your property at a time that suits you best. We are,undoubtedly, the most flexible house cleaning company in the whole Vauxhall and in the near-by districts.
So stop trying to figure out how to create clean and fresh atmosphere in your home. We can do that for you and we promise your house will be spotless. No traces of dust, grime and grease will spoil the healthy environment in your place and you will find real pleasure being at home.
Sparkling Wandsworth professionally:
Cleaned

747

Carpets
Protected more than

1000

homes
Cleaned

250

Ovens
Cleaned

172

house on daily base
Cleaned Deep over

1000

homes
Disinfected

318

Mattresses
Cleaned

159

Upholsteries
Satisfied more than

1200

tenants and landlords
Customer Reviews and Feedback

1.5%

2%
3.5%
6%

87%
I find this house cleaning service to be super reliable and efficient. I have been using it for two months now and with great results. I like this service because the prices are not too high and now that I know how great the cleaning team is I will not stop using them. – Monica
Vauxhall
Vauxhall is in the south-west London and is both a residential and a commercial district. It is known for the local car manufacturer Vauxhall Motors. It is an area with ethnic diversity and many housing buildings, mainly built or converted flats, there are social housing and terraced houses on the main streets.
The area used to have produce gardens for the market in London but is now mainly an area with light industry and offices. The area has excellent transport links to central London and is a preferred area for many families and offices. The Vauxhall Bridge is Grade II listed and is an arch bridge that crosses the River Thames, and is one of the places in the area that are worth seeing. Other notable places are the Vauxhall Park is a great leisure place and it has tennis courts, children's playground and daycare, and an area of model houses.