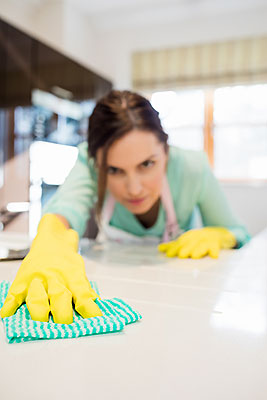 If you are not the biggest fan of cleaning and you constantly struggle with the piles and piles of chores that you need to do, you can contact us now and book any of our professional teams to take care of your cleaning problems. We are a renowned agency and even specialise in house cleaning services and have the most attractive prices in Southfields.
When you use our company you will get to see the difference between your cleaning and a professional cleaning first handedly. Our trained teams will show you what a detailed cleaning looks like. You can be sure that our teams will scrub and clean every corner in your home.
Our company can offer you a very convenient house cleaning service that will even be tailored to your specific needs. Our teams can adjust themselves and our service to the needs of your home and give it the optimum cleaning. Do not think twice about calling our company now. We will be glad to help.
Contact us via email or telephone:
What you should know about us: we work seven days a week and on bank holidays but we do not charge you additionally, you can book our house cleaning service anywhere in Southfields as a one-off or as a regular cleaning service, our prices are economical.
Furthermore, our cleaning teams are skilled and have been background-checked. You can be sure that all rooms and every surface in your home will be scrubbed and polished. Our teams will go through every room and will dust, vacuum, mop, cobweb, polish, wash windows, etc.
You can even take the time to prepare a list of the chores you want our house cleaners to do and you will only get to enjoy the results. With a professional cleaning service everything is much simpler. You will have an immaculate home without doing any of the work.
Contact our company as soon as possible and book a house cleaning service from us, we operate in all of Southfields. We have great prices and efficient cleaning results. Our company is ready to show you why we are such a desirable cleaning services contractor.
Sparkling Wandsworth professionally:
Cleaned

747

Carpets
Protected more than

1000

homes
Cleaned

250

Ovens
Cleaned

172

house on daily base
Cleaned Deep over

1000

homes
Disinfected

318

Mattresses
Cleaned

159

Upholsteries
Satisfied more than

1200

tenants and landlords
Customer Reviews and Feedback

1.5%

2%
3.5%
6%

87%
I hired this company months ago and I have been enjoying their amazing house cleaning service since then. It is definitely worth the money. I have hired them to come on a weekly basis and it makes the service a bit more expensive but my house is always shining and spotless. -Summer
Southfields
South-west of Charing Cross is one of the most popular venue for the tennis fans and that is namely Southfields. Every year, the area is buzzing with sport turmoils, but its overall atmosphere is of a quiet and cosy village. This suburb nails the attention of both locals and visitors with its neat houses in Edwardian style and leafy streets. The area is rich in open spaces, where you can enjoy the sun, undisturbed by a hustle or traffic jams. That's why it is one of the most popular areas for family picnics and barbecues.
In fact the area started to develop with the coming of the railway station, which provided access to the main part of the capital. An emblem of the area is the so called "The Grid". It is a network of parallel roads that cross each other and form right angles. The roads are lined with Victorian and Edwardian terraced houses. An interesting matter of fact is that the area is the home of the first mosque in London.