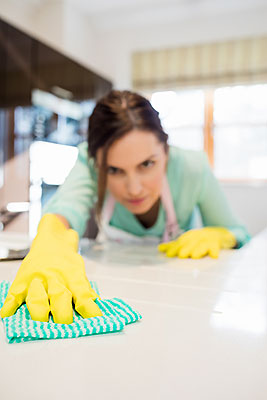 If you want to enjoy a clean and tidy home but you are constantly busy and overwhelmed with work, we know how to help. Our company is based in Roehampton and has specialized in providing excellent house cleaning services designed to meet your specific demands and preferences.
We offer a wide range of packages so you could easily choose the one that best works for you. You could work with us on regular terms and benefit from the special discounts that we offer or you could book our one off cleaning services at any time that is convenient to you. Whatever your decision you will be astonished by the results!
Our well-organized and experienced employees will clean with precision every nook and cranny of your home and it will be simply immaculate! They know all about high cleaning standards and will handle with care and attention every single household chore. You can fully rely on them for everything – from dusting, vacuuming and mopping to thoroughly and properly sanitizing bathrooms and kitchens, cleaning windows ,making beds, cleaning and polishing cutlery and, anything else you might think of.
Contact us via email or telephone:
For best results and thorough satisfaction you could provide us with a checklist of all that needs to be done in your home and our devoted workers will take care of everything in the best possible way. We are the house cleaning experts in Roehampton that will successfully fight germs, bacteria, clean stains, remove grease and grime and leave your place spotless.
We have been working in Roehampton for years and we have gained deep knowledge and experience in cleaning issues. Since our goal is to satisfy and even exceed the expectations of our clients we continue to grow and develop making sure that we provide outstanding services each and every time.
We realize how important time is for our clients and our work is quick, efficient and precise. We work flexible hours and we are always able to adjust to your busy schedule. Do not sacrifice the cleanliness and comfort of your home simply because you are short of time. Take advantage of our exceptional services and low-cost rates and make an appointment with us.
Sparkling Wandsworth professionally:
Cleaned

747

Carpets
Protected more than

1000

homes
Cleaned

250

Ovens
Cleaned

172

house on daily base
Cleaned Deep over

1000

homes
Disinfected

318

Mattresses
Cleaned

159

Upholsteries
Satisfied more than

1200

tenants and landlords
Customer Reviews and Feedback

1.5%

2%
3.5%
6%

87%
It gets very difficult to work full time and have a big flat to clean on your own when you get home from work. I did this for years but my job became more demanding and I do not have the strength any more. I booked this house cleaning service and now I come home to a spotless flat. It is amazing.-Tony
Roehampton
Situated in close proximity to the vivid areas of Putney and Barnes, south-west of London is the area of Roehampton. The name of the area stems from the great number of rooks, which can be found here. The area has started to grow with the opening of Putney Bridge, which serves as an important transport link. This led to the building of many private estates, some of which has survived to turn into landmarks of the area. One of the largest council estates in all UK is namely Alton Estate, turned into а site of interest and a symbol of the area. It is notable for its fascinating modernist architecture with a flavour of Scandinavian. That is the reason why so many movie makers are attracted by this building to use it as a background for some scenes.
Another notable building in the area is the Roehampton House, which is now part of the university. Roehampton started its development from a small village and now it is one of the most popular areas, because of the easy access to the heart of London. The suburb is not only residential, but it is also popular among the students with its educational institutions and the University of Roehampton. The area takes pride in the many notable residents, who started their careers namely here. Surrounded by many remarkable parks, the suburb is the perfect place for a stroll and picnics.