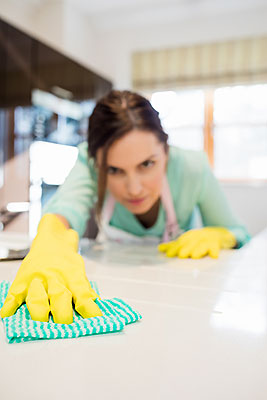 The cleaning is a time-consuming process and most of the times people put it off for the next weekend. When this time comes, someone calls you to go for a walk or a better activity than scrubbing and tempted by the offer, you just can't resist. But the cleaning is still hanging on your to-do list and the mess is heaping day by day. Stop this tendency by benefiting from our house cleaning services, which cover the needs of the residents in Putney.
We have established our company years ago, over which we have seasoned our knowledge and competence in the cleaning trade. That's why what is exceptional with us is that where our competitors are just beating around the bush with shallow promises, we just act. We are not afraid to deal with challenges, even the opposite- we love them!
The qualitative workforce is essential for leading a successful business. That's why we have very high demands when hiring new people. We always look for a combination of personal and professional. Our cleaning techs have great interpersonal qualities, but at the same time, they are completely devoted to their job. To make sure that they have the needed competence, we provide them with an extensive training programme, complied with the highest standards for the trade.
Contact us via email or telephone:
We always encourage and motivate our people, so that they never give up and accept every cleaning task with enthusiasm and determination. They are demanding enough, so be sure that when they come, they won't bother you in any way, but do their job. Our house cleaning services have earned great rate from our revered customers in Putney because we keep your privacy intact. Our team work like a whole unit, embracing your needs with respect and comprehensiveness.
We understand that every property has different needs and we would like to hear from you. Our cleaning sessions are at your disposal for one-off or regular maintenance. For the after-party, seasonal or weekly cleaning, you can fully count on us.
Talk to our friendly representatives and ask them for more detailed information about our house cleaning services, which we deliver in Putney. They will explain everything and provide you with a no-obligation personal quote at no cost. The rates, we offer won't lead you to bankrupt, because our pricing system is very modest.
Sparkling Wandsworth professionally:
Cleaned

747

Carpets
Protected more than

1000

homes
Cleaned

250

Ovens
Cleaned

172

house on daily base
Cleaned Deep over

1000

homes
Disinfected

318

Mattresses
Cleaned

159

Upholsteries
Satisfied more than

1200

tenants and landlords
Customer Reviews and Feedback

1.5%

2%
3.5%
6%

87%
Thank you so much for the amazing house cleaning service. I was a bit behind on my cleaning schedule as I had been working late the past couple of months and finally decided to get help. Thanks to your hard-working maids the house was spotless in no time. I promise to call you again in the future. -Kate
Putney
Putney is an area in the south-west London, less than 10km from Charing Cross and is one of Greater London's major centres. With a population over 77,000 people (according to a 2011 census) it is a large district that is a popular residential area for professional commuters because of its good transport links. The area is a place where Londoners find peace and quiet and come to enjoy the green and open spaces. There are also fields for sports, even rowing, cycling and walking.
Even though in the 1840s the area was still partially a woodland and partially and agricultural village, it was the birthing place of the College for Civil Engineers, giving Putney the place in the premier spots in civil engineering. The area has green spaces which the people can use for exercises or leisure time, including the parks that are near Putney – Richmond Park and Wimbledon Common.