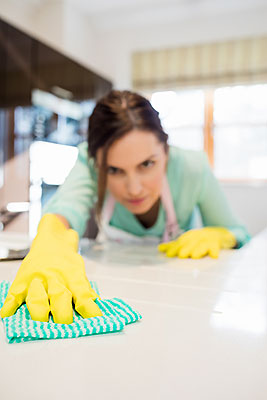 If you are the lacking time and energy to properly clean your home on daily basis, take advantage of the services we offer. Our company is based in Morden and is the number one choice for hundreds of clients.
We work with reliable, experienced and devoted people and we never compromise with the quality of our services. We invest all our energy and enthusiasm in satisfying the individual requests of our clients and we encourage you to share with us your own demands. Our employees know how to achieve the highest standards of hygiene and to handle everything in a highly professional manner.
We provide completely relaxed and stress-free atmosphere during the house cleaning process making sure you have absolutely nothing to worry about. Our team is equipped with all possible cleaning materials so you don't need to make any arrangements prior to our visit.
Contact us via email or telephone:
In general, our house cleaning services comprise proper cleaning of all living areas including bathrooms and kitchen, cleaning of windows, garbage disposal, making beds. As it has already been pointed out we would be glad to do anything according to your needs and desires in order to make your home as clean as you expect.
We know how essential it is to you and to your family to enjoy fresh and healthy atmosphere at home. We are aware that clean , neat and tidy home is a must if one wants to follow certain green ideas and improve the quality of their lives. That is why we are so keen on eliminating dust, grime and bacteria and bringing back the pristine state of your home.
You can either have us for one off clean anytime during the week or hire us on regular terms. In each case you will be delighted with the results and will regret for not having contacted us so far.
We work flexible hours and we are available to anyone in Morden who needs to maintain their home in proper condition. We will do our best to come and clean your home at a time that is most convenient for you, so do not hesitate to approach us. Contact us and require additional information on our low-cost packages.
Sparkling Wandsworth professionally:
Cleaned

747

Carpets
Protected more than

1000

homes
Cleaned

250

Ovens
Cleaned

172

house on daily base
Cleaned Deep over

1000

homes
Disinfected

318

Mattresses
Cleaned

159

Upholsteries
Satisfied more than

1200

tenants and landlords
Customer Reviews and Feedback

1.5%

2%
3.5%
6%

87%
Many thanks to your fantastic cleaning team. I was visited by your cleaning team last Monday after a big children birthday party needless to say that the house was in a very disastrous condition. The team who came to do the cleaning was great. They were quick and thorough and left the house sparkling! – Jennifer
Morden
Morden is only 13km south-south-west of central London and in 2011 the ward had a population of over 48,000 (including other wards). Even though the area did not grow rapidly it is currently a nice place to visit or live in. It has preserved some of its rural nature, including a few large period buildings within the parks in the area. There are many green spaces and parks in Morden.
Some of the area's landmarks are the Morden Hall Park – the home for many of the period buildings, Morden Park – that has also preserved some of the history of the area, Morden Baptist Church and St. Lawrence Church – a Grade I listed building built in the Protestant style in the 1630s. The area's transport links are very good, and it is an overall very pleasant area to live in.