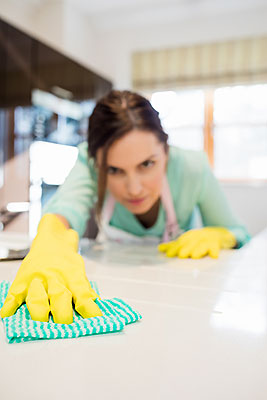 The days of scrubbing with the cloth and the mop are behind. Benefit from our fantastic house cleaning services, which we deliver throughout Earl's Court and make sure that your house is always in condition for unexpected visits. Have you ever been in a situation in which you feel so embarrassed of the mess, that you prefer to hide your head in a hole, just like an ostrich? Then let us help you have the outstanding conditions in your house every day, any time!
The cleaning is underestimated by many people as an easy job, but start to scrub the greasy splashes from the walls and then you will understand why you need us. We are involved in the cleaning trade for years, over which we have cleaned for thousands of customers. Thus, we have managed to enrich our knowledge and experience and now we know no secret in the cleaning.
We are flexible and comprehensive people, who will treat your home with respect and your needs- with comprehension. Benefiting from our house cleaning services in Earl's Court means that you are the boss and we are the servants! We will listen carefully to all of your needs and match perfectly your expectations. We are available for one-off or regular cleaning projects, so no matter which one you choose, we can handle the toughest job.
Our workforce has greatly contributed to the level of perfection, which we have managed to achieve. All of our customers are experienced and knowledgeable people, who are determined to achieve your 100 per cent satisfaction. They stop at nothing to please you and leave your house in splendid conditions.
Contact us via email or telephone:
Motivated to provide you with peace of mind when booking our house cleaning services in Earl's Court, we have pre-screened and checked all of our cleaners, so that you can fully trust your property in them. They will treat your house like their own and will work in a very discreet and confidential way.
Get in touch with our representatives, who will answer all of your questions and make everything clear. We are into fair play and that's why we are totally honest with our customers. The pricing system is modest and complied with your needs and the size of the house. You get no extra charges, even for the pleasure to have us on weekends or holidays, so grab the phone and dial us.
Sparkling Wandsworth professionally:
Cleaned

747

Carpets
Protected more than

1000

homes
Cleaned

250

Ovens
Cleaned

172

house on daily base
Cleaned Deep over

1000

homes
Disinfected

318

Mattresses
Cleaned

159

Upholsteries
Satisfied more than

1200

tenants and landlords
Customer Reviews and Feedback

1.5%

2%
3.5%
6%

87%
The team that was sent to my flat was super nice and professional. I was recommended this house cleaning service by a good friend and booked them after a party at my place. The flat looked terrible but there were no traces of the chaos after this company took care of it. Great house cleaning service and amazing prices! -Chuck
Earl's Court
This district in central London was once a rural green area owned by the Norman conquest and after it was governed by the wealthy Vere family in the manor of Kensington. In 1104 a church was built here and the population of the area started increasing slowly. However, the construction of the railway station in 1865 was what boosted the development of Earl's Court and in 1867 it was already a densely populated area with many new houses.
After World War II, the place gave shelter to many polish immigrants. Today it is well packed with beautiful terraced flats, which make it a heaven for every guest. Moreover, there are plenty of hostels and guest houses in Earl's Court, which serve the needs of the tourists. The place offers also a wide selection of pubs, the most popular ones are The Prince of Teck and The Hansom Cab.