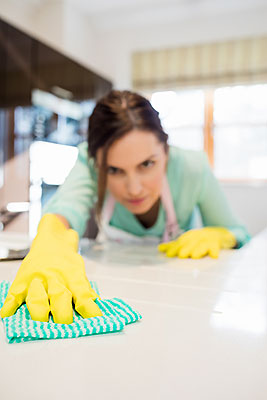 You wish to be coming home to a spotless and hygienic house? If you do not think this is possible, think again. Our company is a cleaning contractor in Clapham and we provide house cleaning services to the residents here. What is more, we provide them with the high levels of cleanliness of their homes that they desire. Our house cleaning services are cost-effective and tailored to your needs.
You may ask why you should use a professional cleaning service? Well, because sometimes when you do not have enough time or are too exhausted and you do your cleaning chores carelessly. It is not the same as really cleaning your home. And if this careless cleaning goes on too long, you will start seeing the problems and feeling that the hygiene in your home is not what it should be.
That is why if you are hindered from giving your house cleaning your full attention you should hire our professional teams to do it. They will eliminate all grime and soil, bacteria, stains and spots, bad smells, etc.
Contact us via email or telephone:
We are an agency that is offering you to take advantage of our economical prices and rest assured that you will have a team of experienced and vetted cleaners who will take the weight off your shoulders. Because we are very flexible with our cleaning appointments you can book our service for any time and date. We work on bank holidays and weekends without charging you extra. We can come and clean your home before you come back from work.
Our teams will do a comprehensive individual cleaning of all rooms. The bathroom will be scrubbed and disinfected, the kitchen will be degreased, dusted, and vacuumed, windows will be washed, etc. Our teams have thorough check lists but you are free to adapt it to your home and your personal preferences.
You can take advantage of our reasonable prices and cost-effective packages. Our house cleaning services are accessible to everyone from Clapham. You can contact us at any time and you can choose whether you want a one-off session or a recurring house cleaning.
Sparkling Wandsworth professionally:
Cleaned

747

Carpets
Protected more than

1000

homes
Cleaned

250

Ovens
Cleaned

172

house on daily base
Cleaned Deep over

1000

homes
Disinfected

318

Mattresses
Cleaned

159

Upholsteries
Satisfied more than

1200

tenants and landlords
Customer Reviews and Feedback

1.5%

2%
3.5%
6%

87%
Please thank your fantastic cleaners for me. I really appreciate their work and was impressed with the results that they gave me. It was truly a pleasure watching them do their work. It was like they really did not mind scrubbing my kitchen counter. Thanks for the great service! I will use your house cleaning service again! -Sarah
Clapham
Clapham is a district in south London the hospitable residents of which together with its stunning aspect make it one of the trendiest towns to live in the United Kingdom. In addition to that, it bristles with fashionable restaurants, bars and cafes, most of which are concentrated around the Clapham Common in the centre. The common is considered to be the heart of the town and it comprises 200 acres of open-air green area, 3 ponds and a countless number of trees.
It is notable to mention also the Holy Trinity Clapham – an ancient Georgian church, which played a significant role in the history of Clapham Sect. When it comes to shopping, one can cover all their essentials only by visiting the shops on Clapham High Street. Clapham offers to its residents excellent transport links. There are three underground, two overground stations and many bus routes connect the area with the other parts of London.