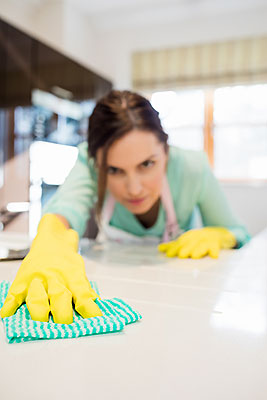 If maintaining your home in proper condition requires too much time and efforts, do not overburden yourself with tedious cleaning chores. Contact us and we will be glad to assist you! We are the leader in Clapham Junction in providing excellent house cleaning services at affordable rates.
We know how important time is for you and we try to make sure we are available whenever you find it convenient. We work flexible hours and you can book us at weekends and on holidays. We offer special discount packages if you hire us on regular basis (weekly, biweekly or monthly).
Our team of well-trained and experienced workers will do their best to create bright, clean and fresh atmosphere in your home. They understand how important it is to ensure healthy family environment and they will waste no energy to achieve the highest cleaning standards. You could hardly find anyone in the whole Clapham Junction so devoted and reliable as we are!
Contact us via email or telephone:
Our house cleaning services include vacuuming, dusting, polishing floors and furniture, cleaning windows, changing linens, emptying bins, sanitizing bathrooms, taking care of the kitchen- removing grease and grime from all surfaces, cleaning cupboards, etc. You could specify your needs and requirements as regards cleaning your home and we will strictly follow them. Our goal is to provide the cleaning service that best suits you and we will be grateful if you let us know exactly what you expect from us.
Our company has established a reputation of being the most trusted in Clapham Junction and we have countless satisfied clients who work with us on regular terms. We promise our clients precise, efficient and professionally done work and we firmly stand behind our promises and high standards of hygiene. We never compromise with the quality of the services we offer and that is how we keep on being successful.
Save yourself precious time dealing with household chores and trust our cleaning expertise. Your home will be spic-and-span and you would never ever think of undertaking cleaning on your own. We guarantee that we are the best in Clapham Junction and you will be pleased with our work.
Sparkling Wandsworth professionally:
Cleaned

747

Carpets
Protected more than

1000

homes
Cleaned

250

Ovens
Cleaned

172

house on daily base
Cleaned Deep over

1000

homes
Disinfected

318

Mattresses
Cleaned

159

Upholsteries
Satisfied more than

1200

tenants and landlords
Customer Reviews and Feedback

1.5%

2%
3.5%
6%

87%
I could not be more grateful to this company for their amazing house cleaning service. I recently got a dog and I thought it would be easy to look after it and keep my flat clean but I was wrong. Thankfully I found this service, booked them and now no one can say that I have a dog living with me. -Jess
Clapham Junction
Clapham Junction is a major railway station and unlike the widespread conception, is is not situated in the area of Clapham, but south-west of Battersea. The station is one of the busiest in all UK and, in fact, important for the development of the surrounded area. Before the building of the station, the area was mainly rural and its main branch was the growing of lavender. In terms of interchanging services, the station is the busiest, but not in terms of passengers.
Clapham Junction has three main entrances, one of which is opened around-the-clock. The most trafficked is the one that leads to the link between all platform from their eastern ends. The south-west entrance still keeps the heritage of the traditional Victorian architecture. The station has seventeen platforms in total and to make it more convenient and less perplexing for the commuters, the stations are announced every couple of minutes. There are some proposals for a future redevelopment and extension of the station, which are still discussed. The Clapham Junction is both historically and present-days important transport hub, which brings about to the development of the surrounded area.