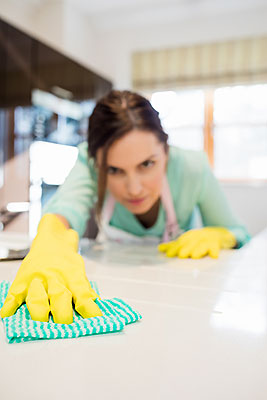 When you are feeling overwhelmed and have no energy to tackle the domestic chores, feel free to make use of our professional house cleaning services. You can find us everywhere in Chelsea and we can surprise you not only with an exceptional level of cleanliness but also with discounted rates.
Our qualified cleaners are serving our customers for a long time already and the high results of their work are deeply appreciated by everyone. With us you don't need to worry about anything because we will take into consideration all of your requirements and adapt our way of working to your personal needs.
There are many reasons why you can trust our company, however, the most important is that all cleaning experts in our team are carefully selected and understand completely the importance of professional house cleaning. Plus, they are operating in this field for a considerable amount of time already and know hot to meet the requirements of every customer.
Contact us via email or telephone:
For your convenience, our qualified representatives are able to reach quickly every property in Chelsea, so you can rest assured that you won't wait long for our services. The other good part of working with us is that we are open 7 days per week and offer free weekend appointments.
We offer you a package that includes the following cleaning duties – hoovering the carpets and mopping the floors, polishing the kitchen appliances, wiping cabinets and cupboards, sanitising the bathroom and changing linen. As every property has its own specifications, feel free to alter the package according to your personal needs.
Our house cleaning services are the perfect solution for every busy housewife. We are flexible enough to meet every expectation and fit every schedule. It doesn't matter if you are living in a small flat or a two storey house, for us the work is never too less or too much.
Grab the phone and dial our number. Just tell us how can we be helpful to you and leave the rest to us. We promise that you will be extremely satisfied with our work and use our magnificent house cleaning services again.
Sparkling Wandsworth professionally:
Cleaned

747

Carpets
Protected more than

1000

homes
Cleaned

250

Ovens
Cleaned

172

house on daily base
Cleaned Deep over

1000

homes
Disinfected

318

Mattresses
Cleaned

159

Upholsteries
Satisfied more than

1200

tenants and landlords
Customer Reviews and Feedback

1.5%

2%
3.5%
6%

87%
I very much loved this house cleaning service as it was incredibly affordable. This is the only professional house cleaning service that I have used with such considerate rates and with such efficient rates. I will surely keep enjoying their great prices are services. -Barbara
Chelsea
Chelsea is a fashionable neighbourhood in north London, well known for its bohemian atmosphere, gorgeous Victorian houses and shiny cars. Looking back in history, one can see that the area was a popular spot for alternative culture as early as the 60s. It was frequently visited by popular bands such as The Rolling Stones and The Beatles and today it is a home to the largest American community living outside of the United States.
There is an outstanding range of fancy restaurants, pubs and cafes here, suitable for each and every taste. The theatre lovers can enjoy a wide selection of performances in the Royal Court Theatre, however, there are a lot of independent cinemas here as well. When it comes to shopping, The Kings Road offers many of the most famous brands in the world. It is interesting to know that the football team Chelsea F.C. is located at Stamford Bridge in the nearby Fulham.