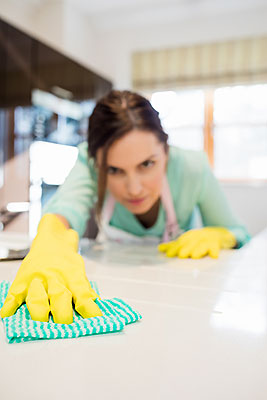 Have you ever struggled to if you need to hire professional cleaners for your house? It is most probably that your parents have taught you how to clean and you can do it yourself for sure, but to go for professional doesn't mean that you can cater for the hygienic level of your house, it means that you value your time. That's why we are here to help you with our house cleaning services, which we deliver in all Brixton.
We have established our company years ago and now we are recognised as the best-in-class. The reason is that we are in a constant search of incredible and we always strive to improve our already enviable performance. That's why now we are dictating the standards in the trade, but none of our competitors can come even close to our perfection.
The main purpose of our house cleaning services is to please and accommodate all the needs of our customers in Brixton. Don't hesitate to let us know about your wishes and expectations, so that we can comply with your opinion. We are at hand for one-off or regular cleaning sessions, but we are sure that once you try, you will join our great base of regular customers.
Contact us via email or telephone:
The reason why we have managed to achieve such a solid reputation and to back it up is the diligent work of our flawless cleaning team. We know that the workforce is the key to lead a successful business and that's why we keep a sharp eye on their personal qualities and competence in the cleaning trade. All of our cleaning techs are qualified and trained in the most advanced cleaning methods, so be sure that they will detect every stain and spot and clean it.
Our cleaning session puts great emphasis on areas with higher duty, such as kitchen and bathrooms. We not only clean them, but also disinfect the countertops and surfaces. Even the most delicate surfaces are in safe hands with us.
The house cleaning services, which we offer in Brixton are reasonably priced, so that we are under everyone's means. For more inquiries, get in touch with our friendly supporters, who are 24/7 at hand. Ask them for more detailed information and your personal estimate for free. Can't wait to meet exacting people and fascinate them!
Sparkling Wandsworth professionally:
Cleaned

747

Carpets
Protected more than

1000

homes
Cleaned

250

Ovens
Cleaned

172

house on daily base
Cleaned Deep over

1000

homes
Disinfected

318

Mattresses
Cleaned

159

Upholsteries
Satisfied more than

1200

tenants and landlords
Customer Reviews and Feedback

1.5%

2%
3.5%
6%

87%
Great house cleaning service! I will soon call for a regular service as I will be leaving town for a month and I need to leave someone in charge of cleaning. I have already recommended the service to neighbours and to my mother. Everyone needs such an efficient house cleaning service that is so reasonably priced. -Lizzy
Brixton
Brixton is a cosy residential area in south London and it is a home to a multi-ethnic community, fantastic restaurants and great bars. It is believed that it is named after Lord Brixi, a Saxon lord, who marked the ancient boundary of Surrey. It was in the 18th century when the area started developing by being transformed into a middle-class province. During the same period, the railway was opened and many new houses appeared. In the 1900s, Brixton was already among London's biggest trading spots and a huge amount of residents flocked to the area.
Except for retail therapy, Londoners come here also because of the vivid nightlife and beautiful green spaces. Visitors should also pay a visit to The Ashby Windmill, which was constructed in 1816 and used for the production of wholemeal flour. It is notable to mention also The Electric Avenue, built in the 1880s as it was one of the first streets in the country to be lit by electricity.