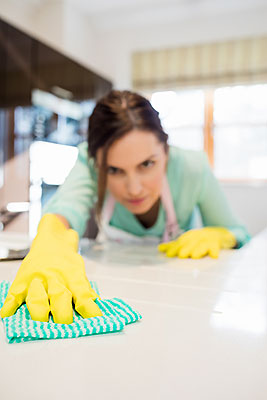 We are a business with many years of experience in the field and we have had the time to specialise in providing house cleaning services in all of Barnes. Many people have started turning to professional house cleaning services in recent years and it is because everyone's lives are getting busier and the hustle in our daily lives is greater than before, and many people simply cannot have the time to do such cleaning chores in their homes.
Luckily for everyone, we are always ready to help, we have experience and practical prices. We can help you, too. Call us for a free estimate now, no strings attached.
Our goal is to help you maintain high levels of cleanliness in your home. And why you need that? Well, because a clean home is a healthy home. If you want the best for your family and yourself your home needs to be spotless. Especially if you have pets in your home.
Our house cleaning service in Barnes is the solution to your problems. Our services are practical, convenient and efficient. We are offering you the chance for booking a service that is tailored to your needs. Our house cleaning teams can do all of the work – vacuuming, window cleaning, dusting, degreasing, de-scaling, washing and polishing, cobwebbing, etc.
Contact us via email or telephone:
Our house cleaning services are available as a one-off cleaning session or as a recurring cleaning with a frequency of visits of your choice. Our prices depend on the package that you get which means that you will not be overcharged for something you did not receive.
Our working hours are convenient, we work from Monday to Sunday, we are always ready to help. You can be sure that our team is professional, experienced, vetted and detail-oriented. Whatever cleaning chores you want help with will be completed to the best results possible.
You can feel free to get in touch with our assistants over the phone at any time and enquire more about our packages and prices. We are offering you a house cleaning service in Barnes that will improve your home's cleanliness and hygiene and give you more free time without hurting your budget. Call us soon.
Sparkling Wandsworth professionally:
Cleaned

747

Carpets
Protected more than

1000

homes
Cleaned

250

Ovens
Cleaned

172

house on daily base
Cleaned Deep over

1000

homes
Disinfected

318

Mattresses
Cleaned

159

Upholsteries
Satisfied more than

1200

tenants and landlords
Customer Reviews and Feedback

1.5%

2%
3.5%
6%

87%
My favourite day of the week is Friday because the cleaning team comes and does all of the cleaning for me. I booked this company's house cleaning service a few months ago and I really enjoy having my home cleaned by them. They always do a great job and my flat is fresh and sparkling until their next visit. -Rover
Barnes
Barnes is a suburban are in London and it is located on a bend of the River Thames. It has two railway stations that serve the main lines – the Barnes railway station and the Barnes Bridge railway station. The area is rich in a variety of historical buildings from the 18th and the 19th centuries and they have formed to make up the conservation area Barnes Village.
The area has a number of notable buildings, one of which is the St Mary's church which was built in the 1100s and has been extended, later on destroyed by fire and rebuilt again. On the river bend there is a road lined with mansions in the Georgian style. There is a Grade Ii listed place which is the Barnes Railway Bridge from 1849. Other important places are the Olympic Studios, the pub The Bull's Head, and more. The area also has many churches that are worth seeing.